Hello my lovelies! Welcome to May's edition of "Ask Lexi"!

You know how this goes by now: my lovely discord followers ask me some questions and I do my best to answer them as best as I can. So let's jump right in!

Waffles: If you could visit any three places (real, fictional, past, present, future, money being no object) what would they be?
Oh man… that's a good one! So glad I have 3 places to choose from, else I'd be here forever trying to decide!

I think one place I would have loved to have visited was the Live Aid concert in 1985 when queen played. Holy hell, the power and atmosphere that gig must have had… That's been fueled by the recent Bohemian Rhapsody movie with Rami Malek. It had me so pumped watching him strut around on stage like that. Freddie Mercury was a musical legend.

Another place I'd love to visit would be America… I have so many friends I'd love to visit and spend time with and, honestly, money is a huge constraint at the moment. Else I'd be there pestering folk in a heartbeat!

My final place I'd love to visit would be Eorzea (Final Fantasy 14) because you'd bet your ass I'd happily find me a fantasia and become Au Ra. My live as Tsuya would begin!
Waffles:
while not necessarily a question, i wanted to say the ffxiv videos you posted recently were really nice, and really helped put a smile on my face on the days when i was at work and was feeling really lousy. time and work load permitting do you think you would want to make more of those kinds of videos? (understandable if not)
Omg that video was so much fun to create and relatively easy, so I thin i would create more in the future! I'm so glad that you enjoyed it and it brought a smile to your face. It did the job it was supposed to do!

Every now and then I get a random idea for silliness and I regularly pull my friends into it. I think i would happily do more videos of silliness in the future. If you'd like to see the latest one, click here:

https://www.youtube.com/watch?v=ZJ1hGon0kzg&t=4s
NightWorker:
What's your Smash main?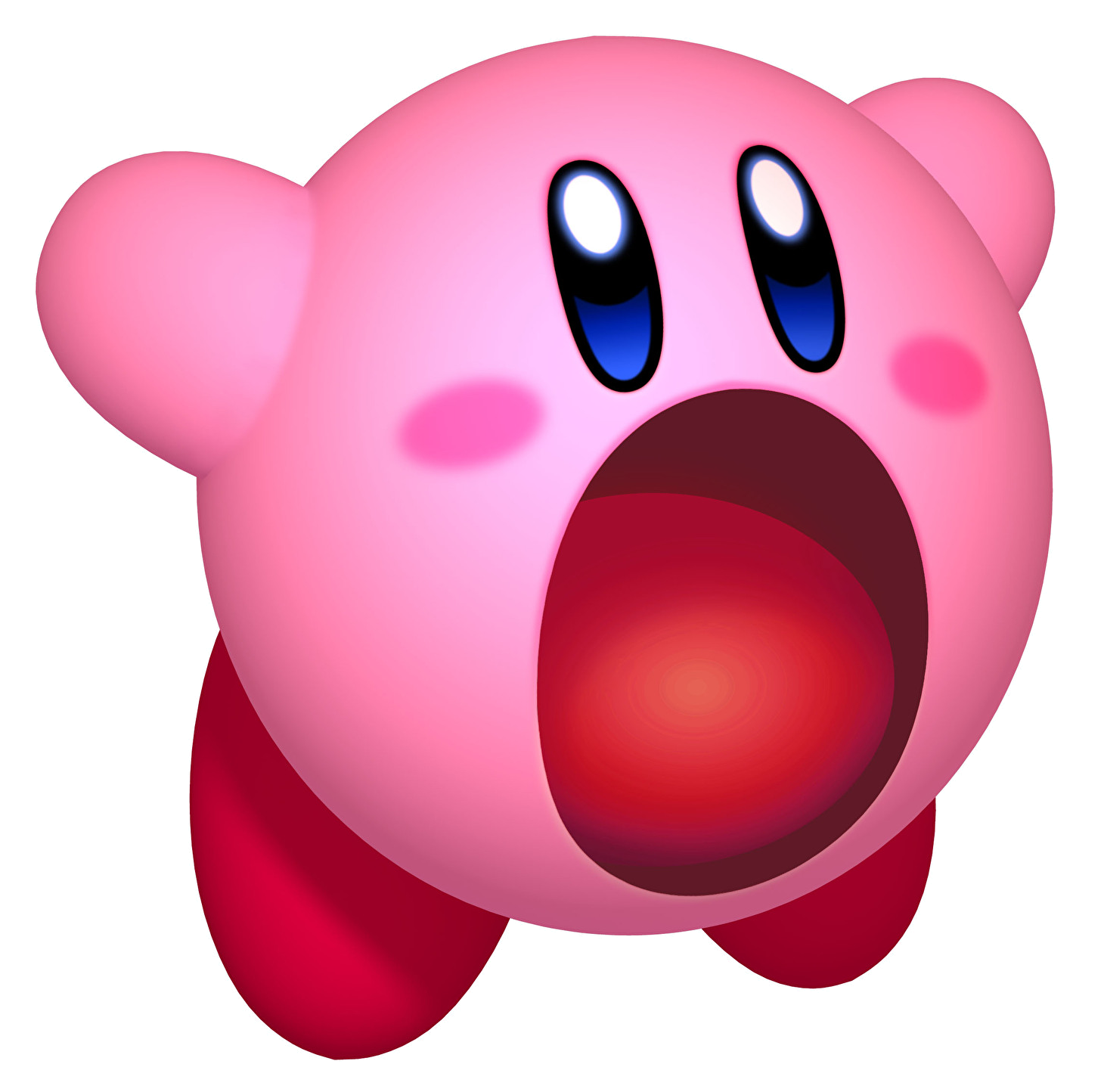 Totally has to be this little guy! It's been years since I played Super Smash Bros. Back when I used to have access to a GameCube. That's how long since! Haha I'm showing just how boring and how much of a recluse I've been over the years now! Does he still have the ability that when he swallows people he takes some of their abilities? I used to love playing against my step-sister, swallowing her character then flying off to spit her off the edge of the platform. It annoyed her no end and gave me great pleasure when I kept winning with it. (I wasn't competitive at all. Neither am I now. No, I'm not lying. >.> )
Waffles:
what would you say was your proudest moment in gaming? what was your proudest moment as an artist?
Proudest moment in gaming? Totally making my step-sister cry in Smash Bros.

I'm kidding!!

I think I've had a lot of proud moments, tbh. A lot of those came from an old RP I was part of when FFXIV Heavensward first came out. Myself and 2 other friends role-played throughout the entire MSQ and one of their characters had a very childlike mind (whilst being a crazed ninja assassin too. Mental instability and all that.) So when she actually completed a task without killing someone for it, I had a proud Mamma Lexi moment haha!

In artwork? I've had many proud moments. I had some fan art recognised by Guerilla Games which was amazing! More recently I am more proud of the little discord community I'm slowly pulling together. There's some amazing people in there and (Proud mamma Lexi moment again) I'm proud of every one of them.
Thank you so much for getting involved again, guys! Going to keep it short and sweet this month. I will also apologise for being late with a few things this month. A combination of being sick, injured and rocking out at a last minute Disturbed concert has pushed me back a little. But I'm catching up!

Catch you again soon!

Lexi ❤